Reliable and Efficient Water Pumps in Shakespeare & Surrounding Areas
Weitzel Pumps & Water Treatment has the right pump for your requirements. Each of our water pumps in Shakespeare and the surrounding areas are highly durable and have greater fuel efficiency than most pumps. Our pumps operate silently and ensure years of reliable service. Our pumps also have a wide range of accessories available, which includes various types of hoses of different lengths, nozzle kits, strainers, and much more.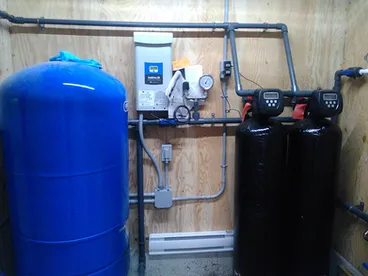 Premium Products That Last Long
Our water pumps are specifically designed and tested keeping in mind the quality. All our products are premium and offer innovative features to get the job done in the right way. All the pumps come with comprehensive warranties. Our extensive catalogue has the right pump to meet your needs. Each of our pumps is fitted with a commercial-grade engine, which can be trusted to get the job done efficiently and quickly.
Types of Pumps
Depending on your requirement, you can choose from a range of pumps. These include:
Contact us today to get a new pump installed or to book a service for an existing pump.
Reduce the Hardness in Water with Us
Call us to effectively treat hard water for your household.
Water Softeners